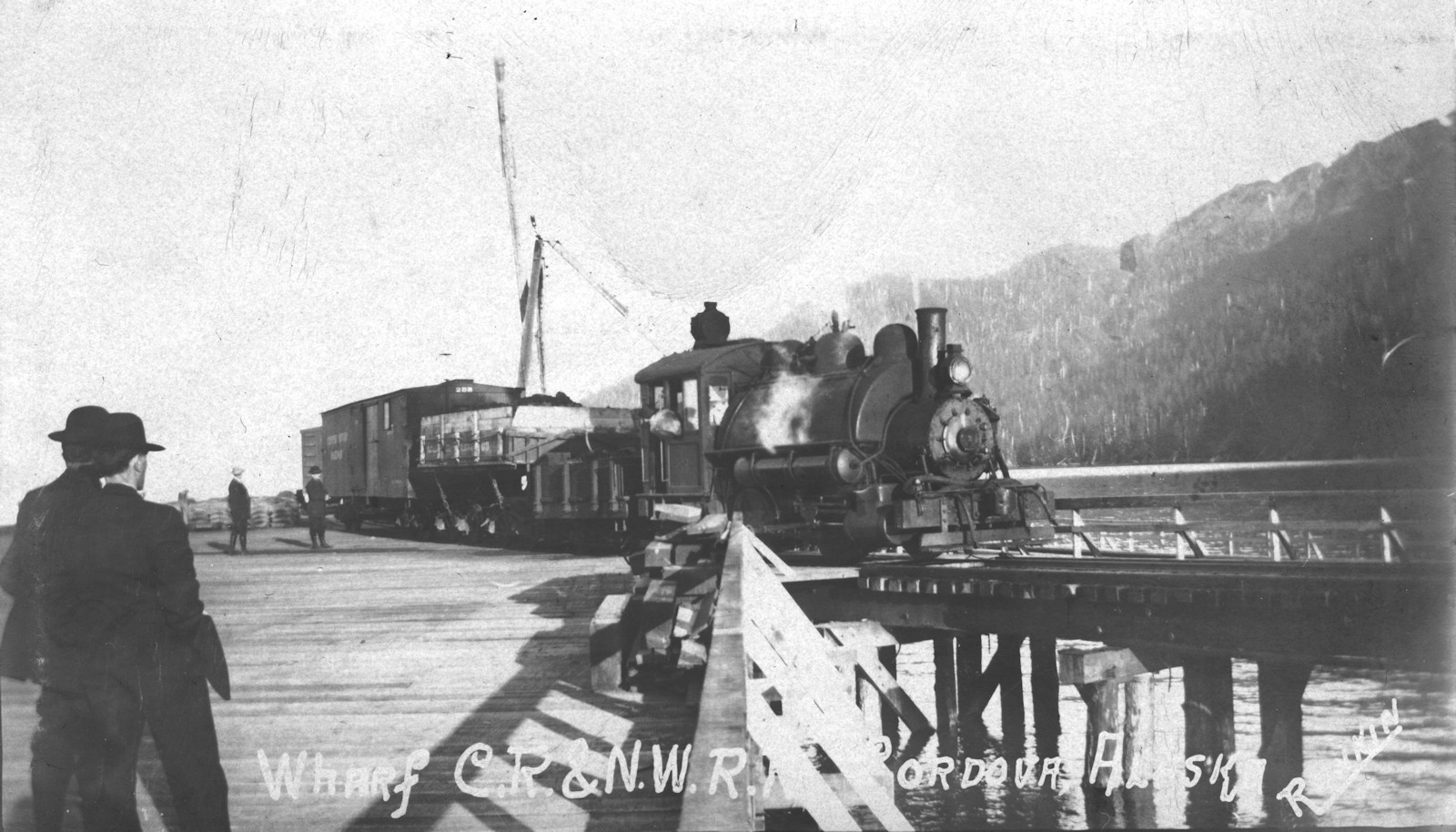 Copper River & Northwestern #3, a small 0-4-0T tank engine, was built for the Katalla Company by the Dickson Manufacturing Company in January of 1907. The engine was designed to be used in the construction of the CR&NW north from Katalla.
When the route from Katalla was abandoned in favor of Michael Heney's Copper River Railway route out of Cordova, the small engine was hauled by ship to Cordova. The details on how the engine was used after that are scarce, but presumably it continued to be used in construction tasks as well as being used as a dock switcher, which is substantiated by photographs.
The engine remained on the CR&NW roster until it was sold to the Alaska Anthracite Railway sometime around 1916 and hauled back to Katalla. #3 survives today (barely), having been abandoned at along the Bering River after the Alaska Anthracite Railway ceased operations. See Surviving Equipment for more.
Sources indicate that #3 may have been named "Ole" for reasons unknown.