Believe it or not, I've actually made progress again. I have a near-final design for the Cordova main yard and have started actually putting down track.
Don't believe me? Here's a picture! The barge slip will be to the left, the front half of the engine shop is represented by the eSun plastic box, and the main classification yard will be in the lower right. At the rear will be four storage tracks for ore trains and passenger equipment between runs.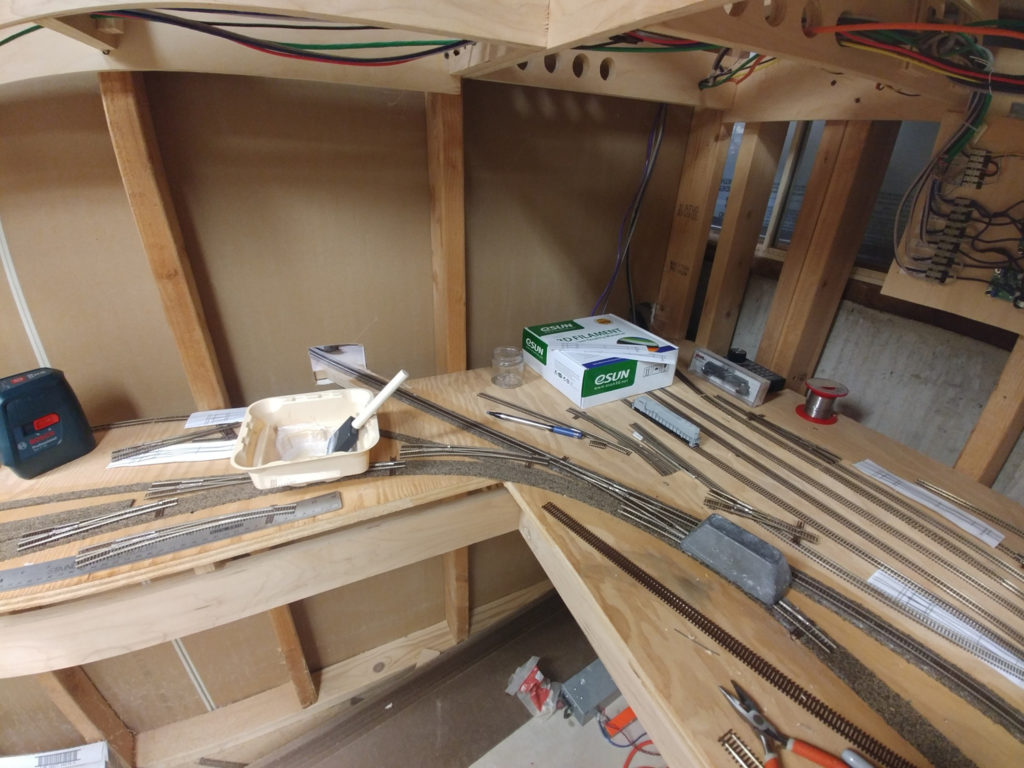 As usual, nothing's easy. I just ordered every left-hand turnout I need from MB Klein, but there seems to be a bit of a shortage of Atlas #7 right turnouts at the moment. Going to call some of my usual sources tomorrow and see if I can't scare up about a dozen of them.
Regardless, I should be able to prioritize use of the few RH turnouts I have and at least get the mainline plumbed through. At long last, more than half a decade after I started this project, I'll finally have a finished mainline. Then I can move along to fascia and scenery.