So I got out a little camera I had lying around tonight, built a photo flat car out of an old flat and some six wheel passenger trucks, and put a couple GP38-2s to work pushing it around the layout.  The track is in from the Kennecott Mill all the way down to Eyak, but it's only powered as far as Katalla Junction right now, so that's as far as we went.
Come imagine for a moment that you're on the back of the CRNW's business car with me, traveling the "Plywood Pacific" that is the CR&NW as it currently exists.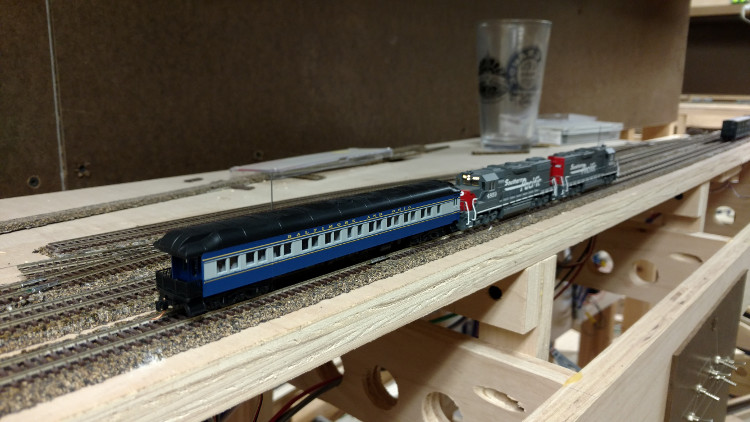 Forgive the basement mess, it's been a very active construction zone for weeks now, and as such is a bit of a disaster.