Now that the fascia is all there, it's time to start mounting control panels. This is one of those things I've been agonizing about for some time. My traditional method involves printed track diagrams sandwiched between two pieces of acrylic and bolted into the fascia. I've never liked it, because inevitably the acrylic gets scratched or cracks, the print on the paper fades or the paper yellows, and they're just a pain the butt to actually build because of all the cutting and drilling that must be done precisely.
Michael came up with a novel idea when I was visiting ISE World Headquarters a few weeks back. Basically the whole thing is 3D printed, and the track and lettering is printed using a different filament color. We don't have a Prusa i3 with the multi-material upgrade yet (it apparently shipped today), so filament changes are currently handled manually. However, the holes are just made as part of manufacturing, and since the track and lettering is literally molded into the panel as part of the print process, it's almost indestructable.
Here's the Chokosna lumber reload spur panel…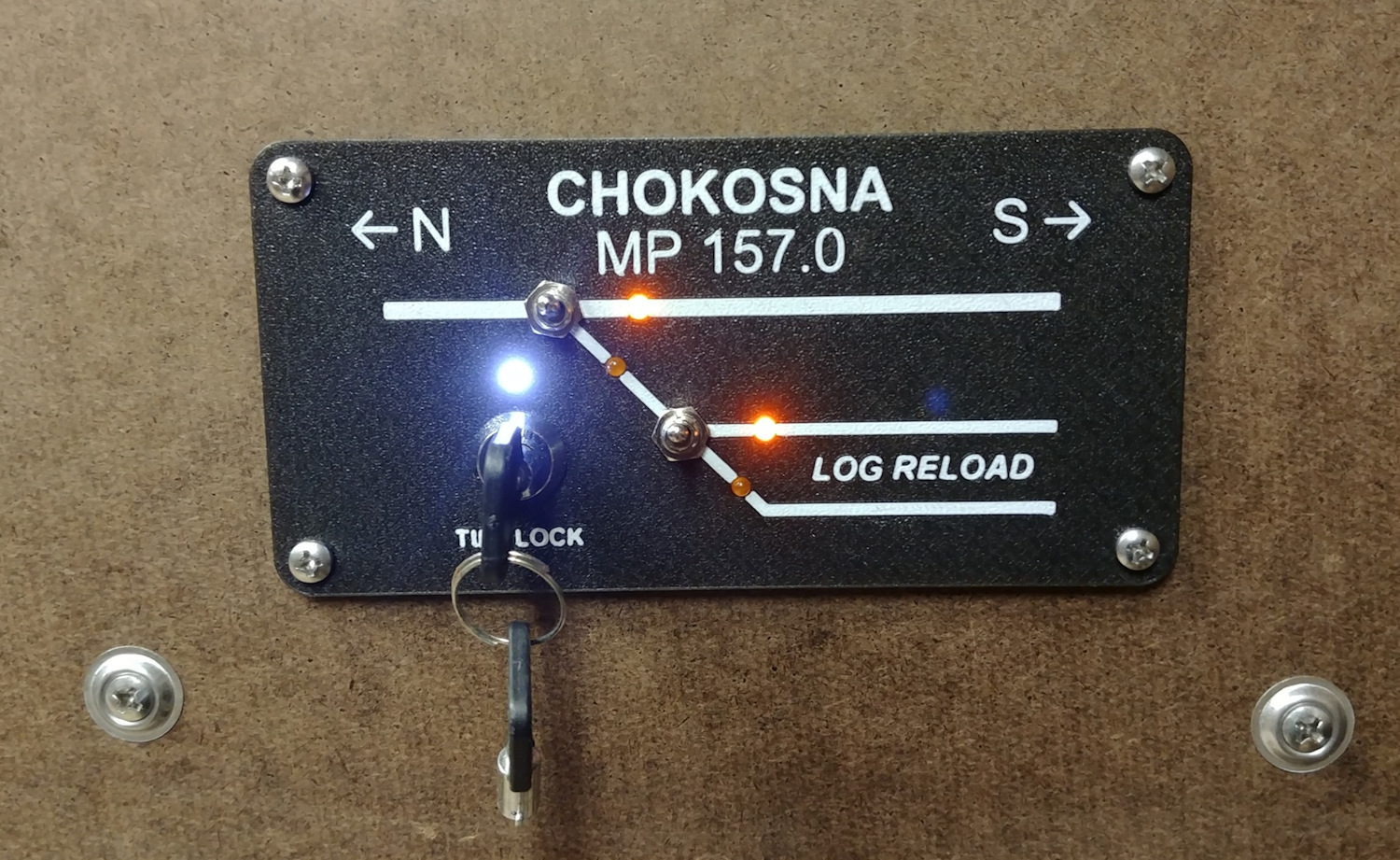 Right now, we're printing them using white and "glint grey" PLA on a textured Prusa bed to give it a finished texture. The indicator LEDs (amber for turnout position, white for timelocks, other colors to come…) are 3mm pre-wired LEDs I found on Amazon.